Each year, dozens of our new models of winter hats and scarves are available for sale. They are created based on the latest trends, and our designers draw inspiration from, among others, international fairs in Berlin, London, or Moscow. We know a lot not only about fashion but also about the needs of customers, which is why our models combine the two most important elements in our opinion: functionality and modernity. And as we sew on a regular basis, we are always up to date!
Are you interested in buying our winter caps in bulk?
Shopping with us is pure pleasure, combined with easy operation. To complete the order, we need some information about the customer: company name, address, tax identification number, contact person details (name and surname, telephone number, e-mail address), and shipping details along with the name of the person responsible for collecting the goods.
All these data are collected when the customer completes the form when placing an order in our B2B online store.
All prices of hats and scarves visible in the online store are retail prices. Wholesale prices are visible after creating a wholesaler user account and logging in to your account. To set up this type of account, please contact us.
---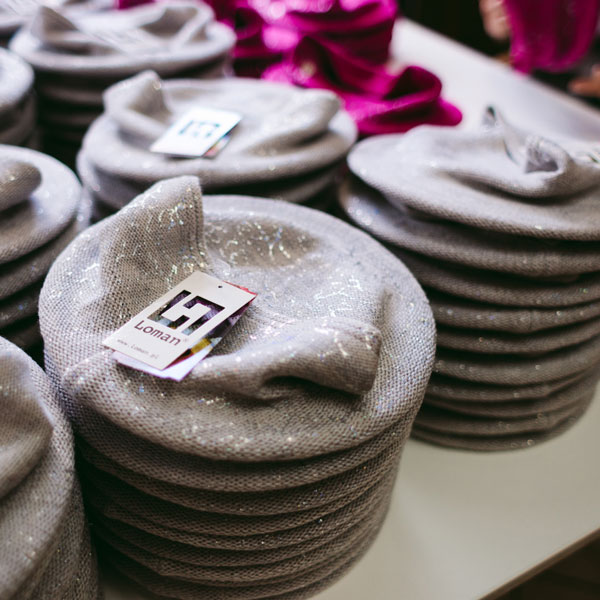 Wholesale purchases for a customer from abroad
We issue an invoice with 0% VAT for customers with a European tax identification number. For customers without an EU NIP number, or from outside the European Union, we add 23% VAT to the entire order. All customers are very welcome with us, and our hats and scarves sell well both in Poland and abroad.
---
Winter hats and scarves. Learn about the rules of wholesale purchases in our store

We do not have a threshold for the minimum number of orders. We accept orders for our collection by e-mail or through our wholesale store, to which we cordially invite you.

Most often, the shipment of goods to wholesalers, shops, and boutiques is carried out in the period July – September, after paying the entire invoice along with the cost of delivery.

The return of the order is possible after prior notification of the situation. Hats must be packed in such a way that they will not be damaged or destroyed during transport. Invoice corrections are made after prior approval of the return by the inspection department.
---
The most frequently purchased women's and men's winter hats by Loman retail customers
see the entire catalog of men's scarves and hats and women's winter hats
---
You have not found the beanie model you are interested in our store? Do not despair! At Loman.pl, we are able to produce an individual collection of hats and scarves according to your idea and needs.
---
Winter hats wholesale, manufacturer Loman welcomes you
Winter hats wholesale invites you to familiarize yourself with the wool hats offer for the 2020 season. The Loman company is a Polish manufacturer, we produce all the articles that you can find on our website. Everything you find here comes from our production line. Our advantage is the many years of experience we have in the production of products from natural yarns such as cashmere or merino wool. These are very high-quality wools that are properly cared for years. We make every effort to ensure that each of our customers is satisfied with their purchase.
Remember that when you buy from us, you support a Polish brand!
Wholesale winter hats with an offer for the winter season 2020
The market is full of products, but at Loman, you can be sure that you will buy products that are worth the price. Our factory is located in Bielsko Biała. This is where we design and manufacture hats, scarves, loops, and berets. For this purpose, we use high-quality materials and yarns. We combine wool, viscose, acrylic, cashmere, and merino. Using their best features, we create products with which not only we are satisfied, but also users. We encourage you to familiarize yourself with the wide range of our wholesale store. The choice is wide and varied.
Woolen winter hats for women, men, and children. Wholesale and retail
Wholesale winter hats. We know that the better the quality of the products offered, the greater the guarantee of your customers' satisfaction. You will find various styles of winter hats made of wool. Classic patterns and their variations combined with interesting prints and decorative applications. We create thin hats that allow you to survive spring and autumn, and thick and fleece-lined models that protect your sinuses and ears from frost. We focus on variety, so you will find children's hats that can be tied under the chin, with a pompom, with interesting patterns and applications. Any girl with a decorative bow or beads will feel like a princess. The warm and comfortable Jery boy's hat is very popular. Made of wool, acrylic, and polyamide. For better warmth and comfort, it is lined with a soft fleece inside. It has an original stitch, in our store you will find interesting color tones. It looks interesting with Jery golf.
Loman wholesale is a manufacturer of winter caps. We encourage you to buy in bulk
As a manufacturer of company caps, we make every effort to ensure that our products are of the best quality. It is possible to create your own collection with your own logo, advertising caps, and realize your own projects. If you deal only with sales and you care about quality, we invite you to familiarize yourself with our offer. You will find hats, scarves, chimneys, berets, and flat caps. If you are interested in wholesale purchase, know that net prices, know that we complete orders on time. We deliver parcels to any place in Poland. To find out about the full possibilities of wholesale purchases, please register on the website of our store. Then you will find out what we offer net prices. The choice of products is also much greater. If you have any questions, feel free to contact us, we will dispel any doubts.
Loman is a Polish company. By purchasing from us, you support Polish brands. Our products are a guarantee of high-quality yarn, attention to detail, and interesting design. We follow fashion trends and make sure that new projects appear in our store systematically. We are also open to new ideas.
Enjoy Your Shopping!